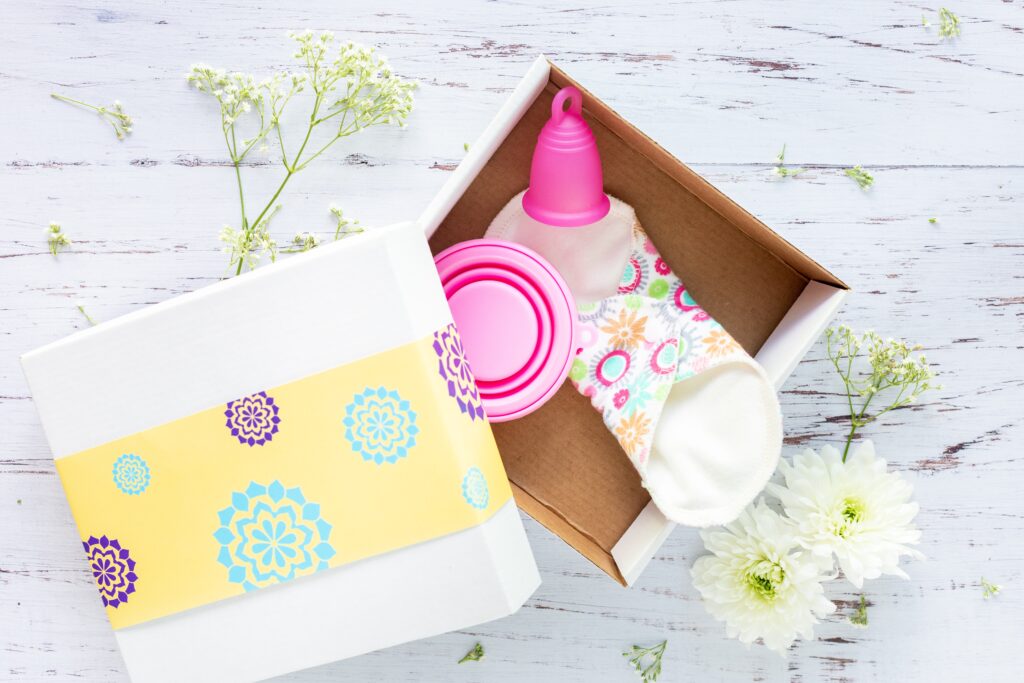 Tips for one travel Bag for Women's reproductive health and hygiene
A Lot of us leave packing to the last bit. While this can help in planning an exciting vacation, we tend to forget a lot of things at the end when packing, especially hygienic products. Maintaining healthy hygiene during travelling for women is an ultimate challenge. While you are travelling, you should always be prepared to avoid any unwanted issues like contamination, infections, and any serious health issues. Maintaining proper hygiene would mean to include all your skin care routine and especially your menstrual products, which can be a nightmare while travelling. One more thing we would want to keep in mind is not overpack, which would save us from the trouble of closing bags, while traveling light as well.
Here are a few tips and things that are a must have in a woman's bag while travelling to maintain hygiene. 
A STANDARD HYGIENE KIT FOR YOUR PERIODS:
It is always a challenge for the girls to deal with hygiene during travelling than men. "That time of the month" will inevitably come upon while travelling. Make sure to pack an essential kit, that would include all the things for your periods. It is better to take your periods into consideration before arriving at your destination rather than later running in towns to grab your products. As you might not have access to woman hygienic and menstrual products at your destination, always pack an adequate amount of sanitary napkins or menstrual cups, whichever you use and a warm water bag for your menstrual cramps. 
HYGIENE KIT FOR STAYING AWAY FROM INFECTIONS:
Always keep underarm sweat pads, products for maintaining the hygiene of your intimate areas, panty liners, waste disposal bags and multi-use regular wipes. Keep a pack of antibacterial wet pipes, as these are much better than using dry handkerchiefs or paper napkins. 
TOILETRIES:
Even though some hotels do offer complimentary toiletries, it's better to bring your own stuff to avoid any risk of using expired and infectious products. Alongwith the menstrual hygiene products, don't forget to pack following things:
Your toothbrush
Face wash
Any masks you apply for skin care routine to keep your skin hydrated as your skin tends to get rough and dehydrated while travelling
Dental floss
Travel sized Toothpaste
Moisturiser
Sunscreen
Lip balm
Tissues
Travel size deodorant
Twinkle razor (always a must have to get rid of those unwanted hair)
leak proof menstrual undergarment (head on to Bridge the GAP e-shop to buy this and save from the risk of spotting)
PREVENT OVERHEATING, CHAFFING AND DAMPNESS:
Always carry with you some light and airy clothes when travelling to warm and humid places. Women especially tend to get yeast infections, and warm places are yeasts best friend. Wear cotton undergarments to prevent sweating and infections caused because of this. 
PUBLIC TOILET ESSENTIALS:
Always keep your own soap bar or liquid hand wash along with a hand sanitiser to use especially in public toilets. This will keep you safe from the germs on the dirty soaps kept in the public restrooms. To avoid the risk of getting infections from the toilet seats and make the usage of public toilets hassle free during any emergency, always carry a waterproof toilet seat or flushable toilet seat cover, ziploc bag or tulc.
FIRST AID KIT:
Always carry a basic first-aid kit with you. It should have a bandage, aspirin, antibiotics, burn cream, anti – diarrheal medication, vitamins and your prescriptions.
GUM:
When travelling, the air pressure changes from the plane, soaring into the sky. It causes ear popping or for some the inner ear pain starts. Chewing gums can help in keeping the inner ears moving around and release the air pressure smoothly.
GRAVOL:
Like gum, gravol can also prevent you from puking. If you get car-sick or have motion sickness, gravel is a must have in your bag. 
DON'T FORGET YOUR MASKS:
Masks are an ultimate necessity of recent Covid-19 times. Carry along enough masks with you and don't forget to sanitize to stay safe.
Travelling can be exciting, freeing you from your monotonous routine, but can cost you on your hygiene as well. Make sure along with carrying all your personal hygiene stuff, you also stay clean, sanitize and drink a lot of water.